Scope: The Alpena County Sheriff's Office & Jail Design Assist Project focuses on an expansion of the current facility to accommodate enough space for potential increases of inmate occupancy.
Pauly Jail Building Company scope of work includes furnishing and installing: security electronics, detention furnishings, toilet accessories, detention hardware, pre-fabricated detention cells, and security hollow metal.
Start Date: 11/12/2018
Completion Date: Est. 1/2021
General Contractor: Granger Construction Company | 6267 Aurelius Road | Lansing, MI 48911 | (517) 393-1670 Phone
Architect: BKV Group | 209 South LaSalle Suite 920 | Chicago, IL 60604 | (312) 279-0470
Sheriff: Sheriff Steven Kieliszewski | 320 Johnson St. | Alpena, MI 49707 | (989) 354-9830 Phone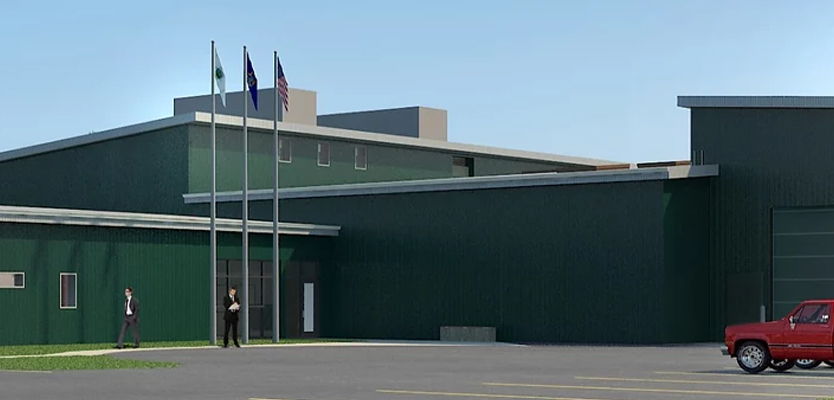 Pauly Jail Building Company self-performs the installation of all detention equipment for every project and is signatory with the International Union of Ironworkers.
Partners that are a part of this project:
- Accurate Controls, Inc. for Security Electronics
- Modern Detention Equipment for Detention Furnishings
- Norix Group, Inc. for Detention Toilet Accessories
- RR Brink Locking Systems, Inc. for Detention Hardware
- SteelCell of North America, Inc. for Pre-Fabricated Detention Cell Modules
- Titan Steel Door for Detention Hollow Metal Doors & Frames
Letter of Recommendation
Tour of the Alpena County Sheriff's Office
Photos of This Project