Scope: The Becker County Jail Project is a $21 million two-level-pod design facility that houses one hundred and eighty-six (186) beds. The north end of the facility holds jail cells grouped into six (6) separate pods, allowing separation of various classifications of inmates. These pods can all be seen by the central control area. The larger pods will be used for the general population, including the largest pod which holds fifty-six (56) beds and has a correctional officer positioned inside. The smaller pods will be used for inmates that require more supervision. This facility is also equipped with ADA components for disabled inmates. This project utilized the rear chase modular controls security electronics approach to reduce security electronics infrastructure costs and reduce installation schedule.
Pauly Jail Building Company scope of work included furnishing and installing: security hollow metal, security hardware, security locks, prefabricated modular cells, detention furniture, detention accessories, skylight enclosures, access panels, security windows, security glass, and security electronics.
Start Date: 07/10/2017
Completion Date: 01/2019
Overall Construction Cost: $21,000,000.00
Pauly Jail Building Company Contract Amount: $5,299,600.00
General Contractor: McGough Construction | 630 First Avenue North, Suite 4 | Fargo, ND 58102 | (701) 639-6282 Phone | Contact: Patrick Peltier
Architect: Klein McCarthy Architects | 6465 Wayzata Blvd., Suite 410 | St. Louis Park, MN 55426 | (952) 908-9990 Phone | Contact: Scott Fettig
Sheriff: Sheriff Todd D. Glander | 925 Lake Ave. | Detroit Lakes, MN 56501 | (218) 847-2661 Phone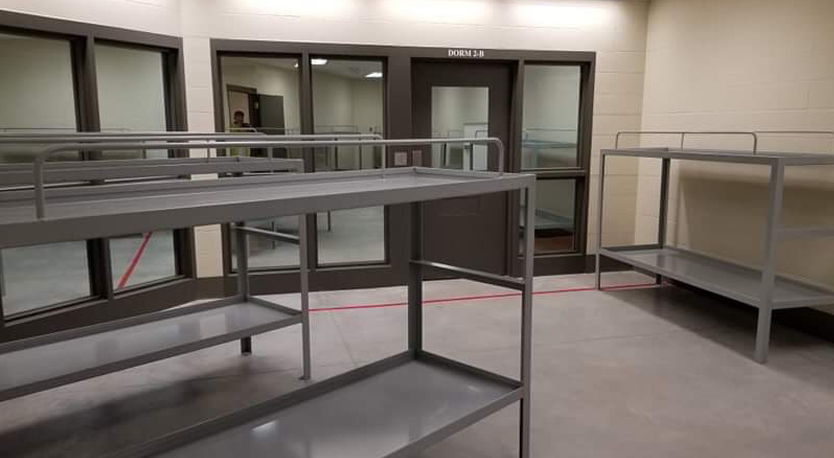 Pauly Jail Building Company self-performs the installation of all detention equipment for every project and is signatory with the International Union of Ironworkers.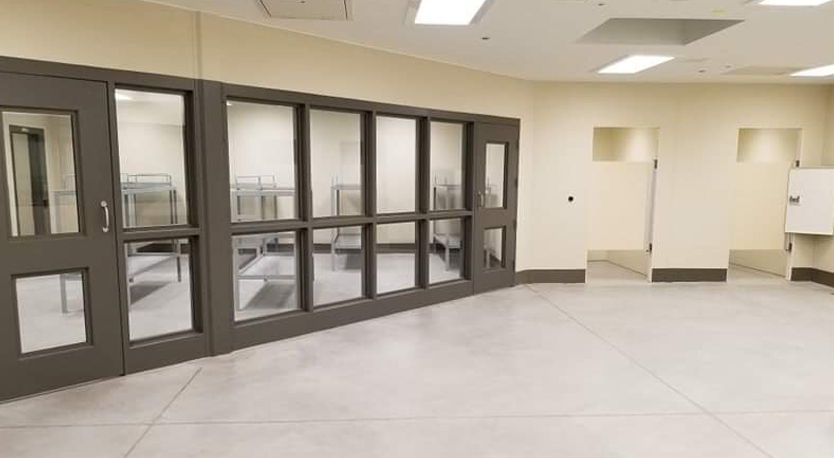 Partners that were a part of this project:
- Accurate Controls, Inc. for Security Electronics
- Global Security Glazing for Security Glass
- Hope's Windows, Inc. for Security Windows
- Kane Innovations, Inc. (Kane Detention) for Skylight Enclosures
- Norix Group, Inc. for Detention Equipment
- RR Brink Locking Systems, Inc. for Detention Hardware & Locks
- SteelCell of North America, Inc. for Prefabricated Steel Detention Cells
- Trussbilt LLC for Security Hollow Metal