Scope: The Chisago County Jail and LEC project accommodates both county law enforcement and jail functions. The 66,500-square foot facility had a construction budget of $24 million, and the facility includes one hundred-thirty (130) new beds. This project utilized the rear chase modular controls security electronics approach to reduce electronics infrastructure costs and reduce installation schedule.
Pauly Jail Building Company scope of work included furnishing and installing: forty-one (41) detention modular steel cells, security hollow metal, access panels, doors, frames, security locks, security hardware, security glass, security glazing, security windows, security electronics/control systems, and detention furniture.
Start Date: 12/05/2016
Completion Date: 04/2018
Overall Construction Cost: $24,000,000.00
Pauly Jail Building Company Contract Amount: $3,872,000.00
General Contractor: Contegrity Group | 101 1st St, SE | Little Falls, MN 56345 | (320) 632-1940 Phone
Security Architect: Klein McCarthy Architects | 6465 Waysata Blvd., Suite 410 | St. Louis Park, MN 55426 | (952) 908-9990 Phone
Sheriff: Sheriff Brandon Thyen | 15230 Per Road | Center City, MN 55012 | (651) 213-6300 Phone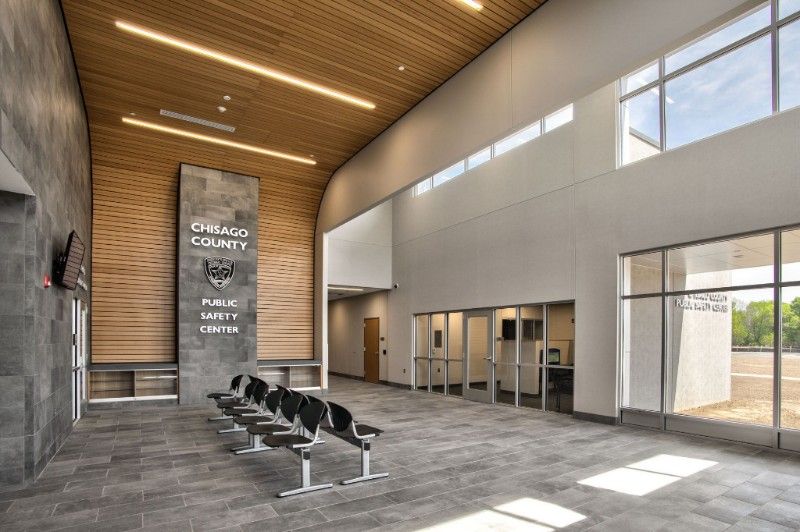 Pauly Jail Building Company self-performs the installation of all detention equipment for every project and is signatory with the International Union of Ironworkers.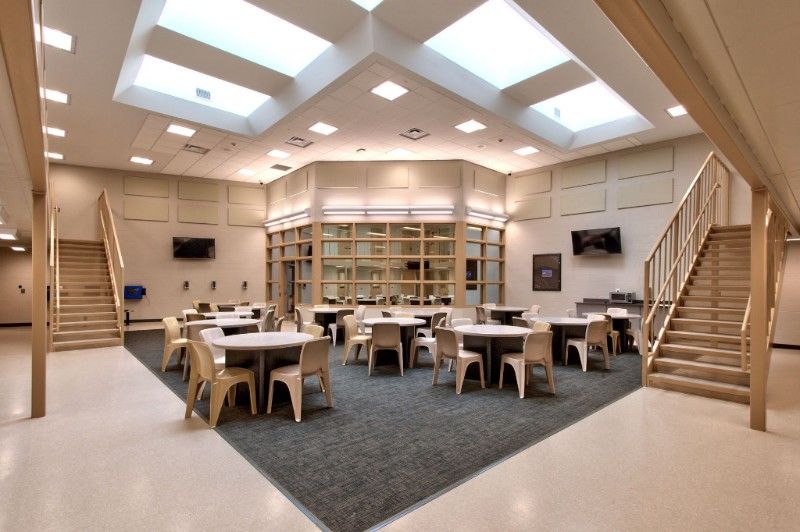 Partners that were a part of this project included:
- Accurate Controls, Inc. for Security Electronics
- Global Security Glazing for Security Glass
- Modern Detention Equipment for Detention Furniture
- Norix Group, Inc. for Detention Furniture
- RR Brink Locking Systems, Inc. for Detention Hardware
- SteelCell of North America, Inc. for Detention Modular Steel Cells
- Trussbilt LLC for Security Hollow Metal & Access Panels
Photos of The Finished Facility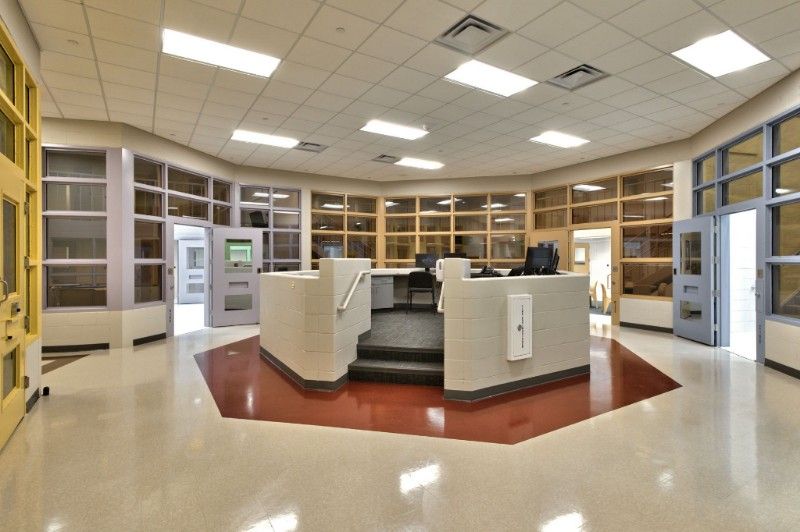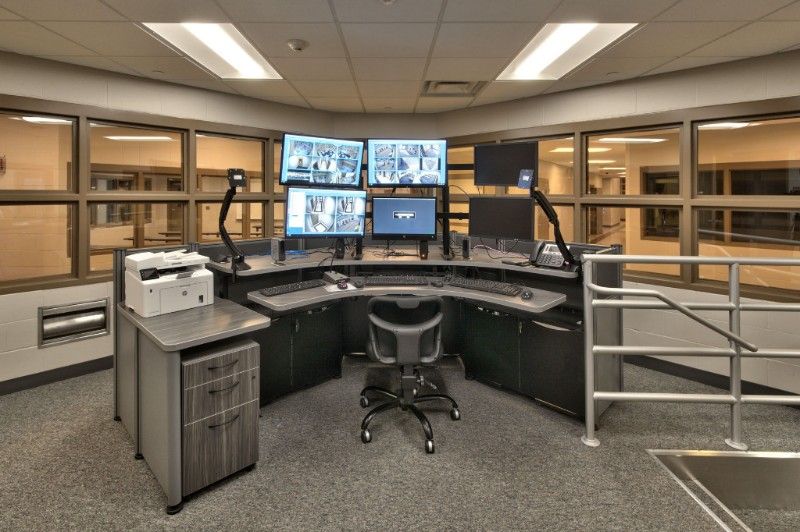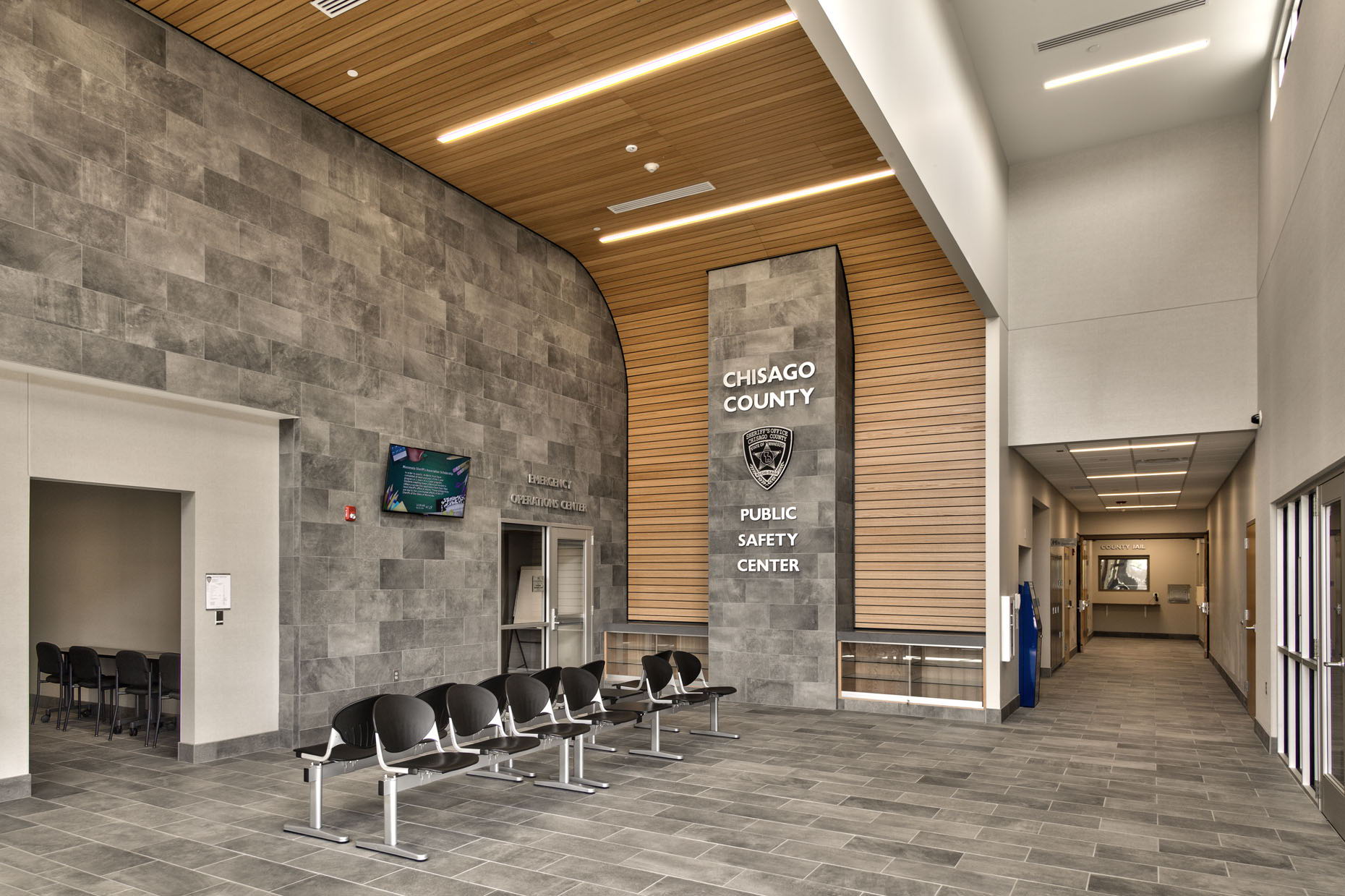 Photos While Under Construction