Scope: The Clay County Correctional Facility and Law Enforcement Center project is a large project consisting of 2 Phases of construction. The new jail will house 188 beds. The jail project also features a lobby, intake/release areas, kitchen for food services, classrooms, laundry room, gym, multi-purpose rooms, medical areas, and secure courts holding area. Behavioral units have been placed within to service inmates with mental health issues.
Pauly Jail was tasked with installing 123 modular steel cell units, security hardware & locking devices, security hollow metal, security glass and glazing, detention furniture, security windows, & padded cells.
Phase 1 Start Date: 03/27/2017
Phase 1 Completion Date: 10/22/2018
Phase 2 Start Date: June 2019
Phase 2 Estimated Completion Date: September 2019
Overall Construction Cost: $30,000,000.00
Pauly Jail Building Company Contract Amount: $5,993,340.00
Construction Manager: Construction Engineers, Inc. | PO Box 13378 | Grand Forks, ND 58208 |(701)738-4602 phone | Contact: Nick Fiecke
Security Architect: Klein McCarthy Architects | 6465 Waysata Blvd. | Suite 410 | St. Louis Park, MN 55426 | (952) 908-9990 phone | Contact: Scott Fettig
Correctional Facility Administrator: Julie Savat | 800 9th St. N. | Moorhead, MN 56560 | (218) 299-5163 phone
Pauly Jail Building Company Installation with Union Ironworkers for all Products.
Partners that were a part of this project included:
* Trussbilt for Security Hollow Metal
* RR Brink Locking Systems, Inc providing Detention Hardware and Locks
* SteelCell of North America for Prefabricated Steel Detention Cells
* Norix for Detention Furniture
* Kane Innovations, Inc. (Kane Detention) for Security Mesh
* Global Security Glazing for Security Glass
* Hope's for Security Windows
* Marathon for Padded Cells
* Nystrom for Access Panels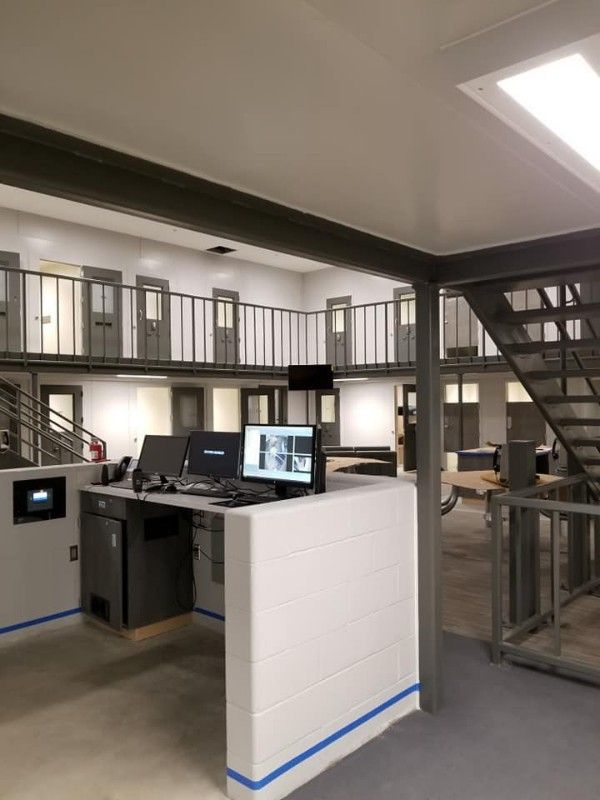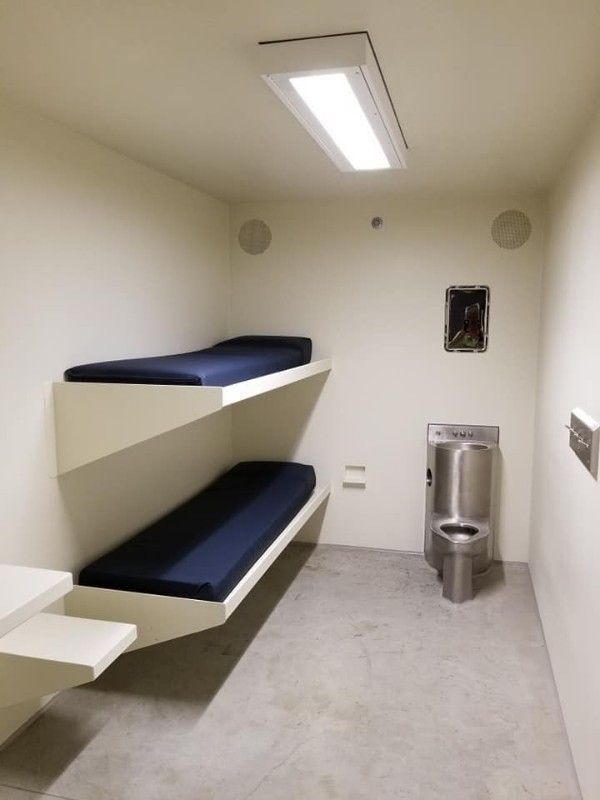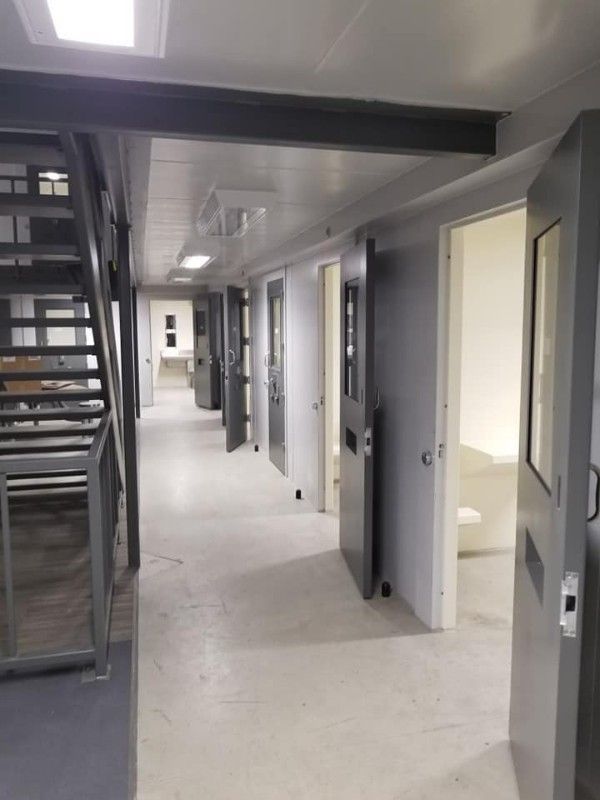 "Under Construction"-Clay County Jail, Moorhead, Minnesota