Scope: The Clinton County Law Enforcement Center Project consisted of a new 60,000-square-foot detention facility which included sheriff's offices, 911 call center, emergency operations center, and jail administration areas. This project utilized the rear chase modular controls security electronics approach to reduce security electronics infrastructure costs and reduce installation schedule.
Pauly Jail Building Company scope of work included furnishing and installing: seventy-two (72) modular steel cell units, security electronics, security hardware, locking devices, security hollow metal, security glass/ glazing, detention furniture, security mesh, padded cells, and access panels.
Start Date: 05/26/2017
Completion Date: 04/30/2019
Overall Construction Cost: $22,000,000.00
Pauly Jail Building Company Contract Amount: $4,961,000.00
Construction Manager: The Samuels Group | 311 Financial Way Suite 300 | Wausau, WI 54401 | (715) 842-2222 Phone | Contact: Curt Schleicher, Project Manager | Contact: Brian Shindelar, Superintendent
Security Architect: Shive-Hattery, Inc. | 4125 Westown Parkway Suite 100 | West Des Moines, IA 50266 | (515) 223-8104 Phone
Sheriff: Sheriff Rick Lincoln | 241 Seventh Avenue North | Clinton IA 52732 | (563) 242-9211 Phone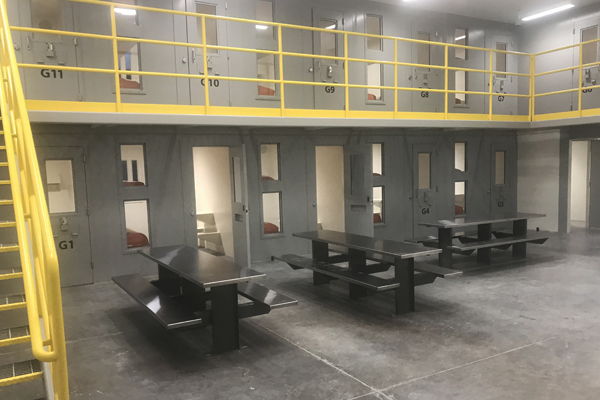 Pauly Jail Building Company self-performs the installation of all detention equipment for every project and is signatory with the International Union of Ironworkers.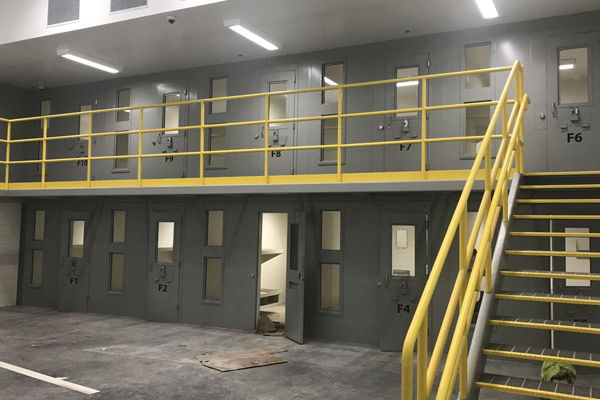 Partners that were a part of this project:
- Accurate Controls, Inc. for Security Electronics
- Global Security Glazing for Security Glass
- Modern Detention Equipment for Detention Furniture & Accessories
- RR Brink Locking Systems, Inc. for Detention Hardware & Locks
- SteelCell of North America, Inc. for Prefabricated Steel Detention Cells
- Trussbilt LLC for Security Hollow Metal