Scope: The Delta County Jail and Sheriff's Department project consisted of a one hundred sixty (160) bed facility that involved a simple two-story floor plan with an elevated command center. This command center maximizes control of inmate movement, security for the staff , and security for the inmates. The jail consists of both two (2) and four (4) inmate cells, a large dormitory area, recreation room, and new technology allowing for remote visitation capabilities. This project utilized the rear chase modular controls security electronics approach to reduce security electronics infrastructure costs and reduce installation schedule.
Pauly Jail Building Company scope of work included furnishing and installing: modular steel cells, shower units, security hollow metal doors/ metal frames, detention hardware, detention locking devices, detention furniture, mezzanines, security glass, security mesh, security ceilings, and padded cells.
State Date: 08/28/2017
Completion Date: 12/22/2018
Overall Construction Cost: $17,233,488.00
Pauly Jail Building Company Contract Amount: $4,409,494.00
Construction Manager: Miron Construction Company Inc. | 1471 McMahon Drive | Neenah, WI 54956 | (920) 969-7392 Phone | Contact: Dave Barrow, Project Manager
Security Architect: Byce & Associates, Inc. | 487 Portage Street | Kalamazoo, MI 49007 | (269) 381-6170 Phone | Contact: Jim Escamilla
Sheriff: Sheriff Edward Oswald | 2800 College Avenue | Escanaba, MI 49829 | (906) 789-5100 Phone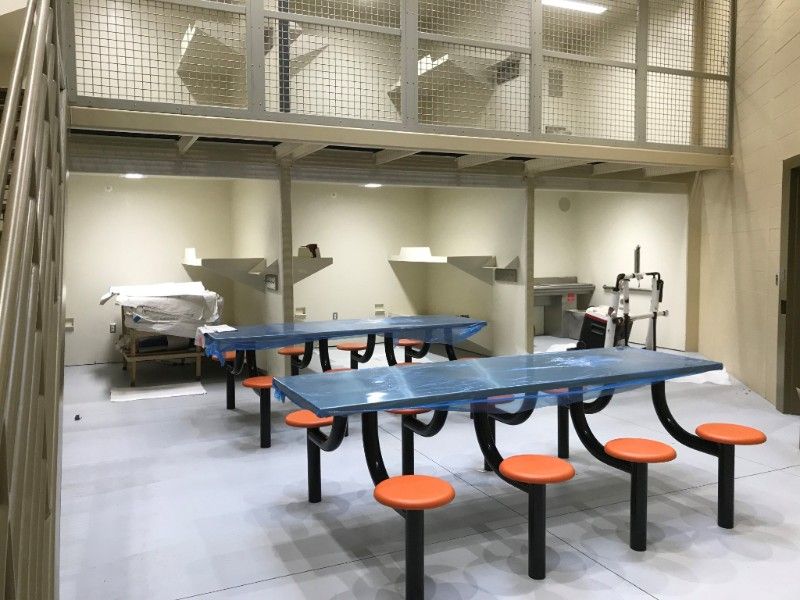 Pauly Jail Building Company self-performs the installation of all detention equipment for every project and is signatory with the International Union Ironworkers.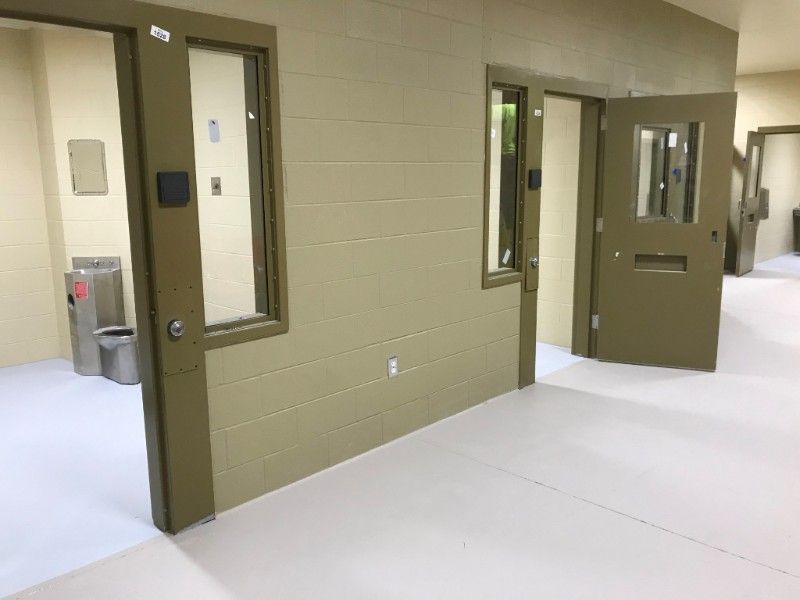 Partners that were a part of this project:
- Global Security Glazing for Security Glass
- Kane Innovations, Inc. (Kane Detention) for Security Mesh
- Norix Group, Inc. for Detention Equipment
- RR Brink Locking Systems, Inc. for Detention Hardware
- SteelCell of North America, Inc. for Prefabricated Steel Detention Cells
- Titan Steel Door for Security Hollow Metal
- Willoughby Industries for Detention Equipment