Scope: The Douglas County Jail project consisted of four (4) housing units for special management, female amenities, work release, and general population facility. The 55,000-square foot project had an $12.4 million construction budget. The facility has laundry, kitchen, inmate programs, booking, and state-of-the-art central control command center to monitor all activity.
Pauly Jail was tasked with installation of security electronics, detention hardware, detention equipment, detention furniture, and detention windows.
Start Date: 03/17/2009
Completion Date: 12/01/10
Overall Construction Cost: $12,400,000.00
Pauly Jail Building Company Contract Amount: $1,360,000.00
Construction Manager: Contegrity Group, Inc. | 101 First Street SE | Little Falls, MN 56345 | (320) 632-1940 Phone
Security Architect: Klein McCarthy Architects | 1660 S. Highway 100, Suite 200 | St. Louis Park, MN 55416 | (952) 908-9990 Phone
Sheriff: Sheriff Troy Wolbersen | 216 Seventh Ave. W | Alexandria, MN 56308 | (320) 762-8151 Phone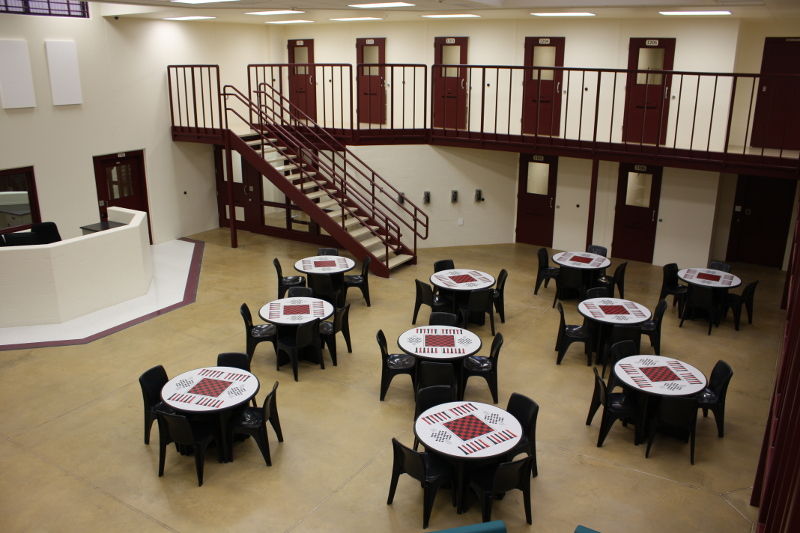 Pauly Jail Building Company self-performs the installation of all detention equipment for every project and is signatory with the International Union of Ironworkers.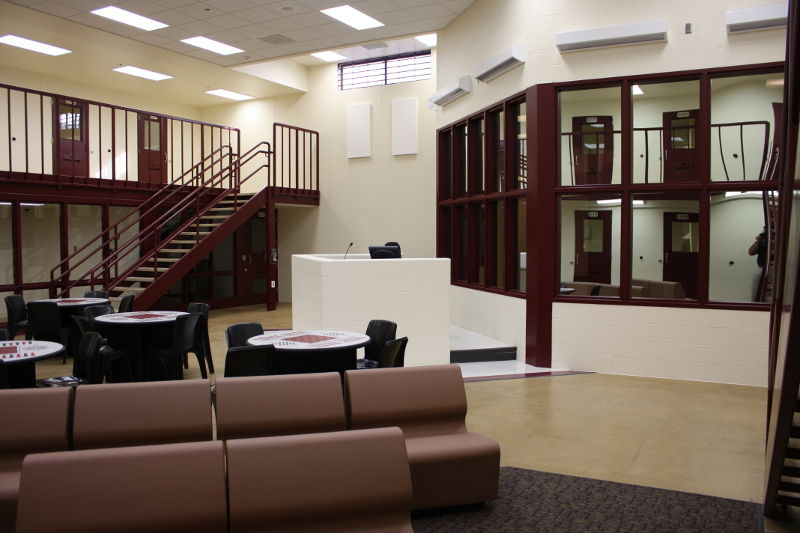 Partners that were a part of this project included:
- Accurate Controls, Inc. for Security Electronics
- RR Brink Locking Systems, Inc. for Detention Hardware
- Modern Detention Equipment for Detention Equipment & Furniture
- Norix for Detention Equipment & Furniture
- Hope's Window's Inc. for Detention Windows
Letters of Recommendation