Scope: The Dubois County Justice Campus Renovation Project includes both expansion and renovations to the current facility located in Jasper, IN. The facility will be adding fifty (50) modular steel cells, increasing the total bed count to (322). Roughly 33,000 square feet will be added to the current 28,000-square-foot facility.
Pauly Jail is tasked with installing security hollow metal, modular steel cells, security glazing, security hardware, detention equipment/ furnishings, security mesh, mezzanine, padded cells, and security electronics.
Start Date: 5/24/21
Overall Construction Cost: $45,000,000.00
Pauly Jail Building Company Contract Amount: $6,190,000.00
Construction Manager: Shireman Construction | 3801 Progress Blvd. NW | Corydon, IN 47112 | (812) 738-4533 Phone
General Contractor: Krempp Construction, Inc. | 215 Main Street | Jasper, IN 47546
Architect: RQAW Architecture | 8770 North Street, Suite 110 | Fishers, IN 46038
Sheriff: Sheriff Tom Kleinhelter | 255 Brucke Strasse | Jasper, IN 47546 | (812) 482-3522 Phone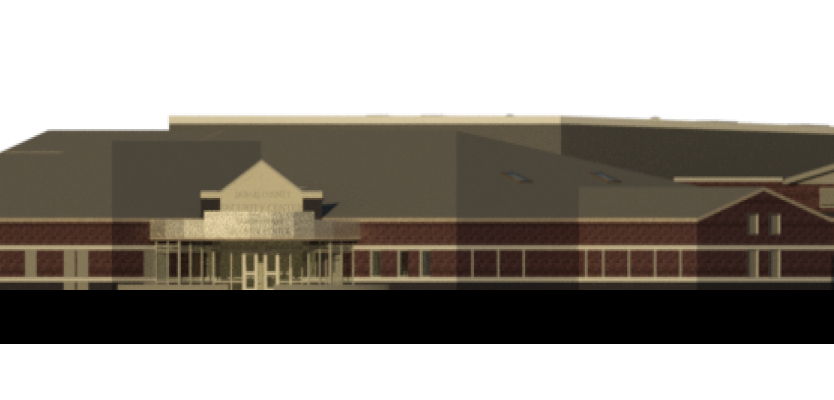 Pauly Jail Building Company self-performs the installation of all detention equipment for every project and is signatory with the International Union of Ironworkers.
Partners that were a part of this project included:
- Global Security Glazing for Security Glass

- Modern Detention Equipment for Detention Equipment & Furnishings
- Marathon Engineering for Padded Cells
- RR Brink Locking Systems, Inc. for Detention Hardware & Locks

- Security Automation Systems for Security Electronics
- SteelCell of North America for Modular Steel Cells
- Titan Steel Door for Security Hollow Metal

Photos of This Project