Scope: The Floyd County Criminal Justice Center Project consists of major renovations and expansion work of a 75,000-square-feet detention facility. The $15 million project will add one hundred twenty-five (125) new bunks, showers, toilets, lighting, updated technology, and door upgrades. A centralized control room will be remodeled to better position the officers to see the blocks. After the renovations are completed, the jail will house about three hundred fifty (350) inmates.
Pauly Jail Building Company scope of work includes furnishing and installing: security hardware, locking devices, security hollow metal doors, frames, security glazing, security electronics, detention furniture, security mesh, and detention accessories.
Start Date: 07/11/2018
Completion Date: 7/2020
Overall Construction Cost: $15,000,000.00
Pauly Jail Building Company Contract Amount: $1,850,000.00
Construction Manager: EH Construction, LLC | 1188 E. Blue Lick Road | Shepherdsville, KY 40165 | (502) 957-7471 Phone
Architect: Michell Allen Ritz Architects | 319 Bank St. |New Albany, IN 47150 | (812) 945-2324 Phone
Sheriff: Sheriff Frank Loop| 311 Hauss Square | New Albany, IN 47150 | (812) 948-5400 Phone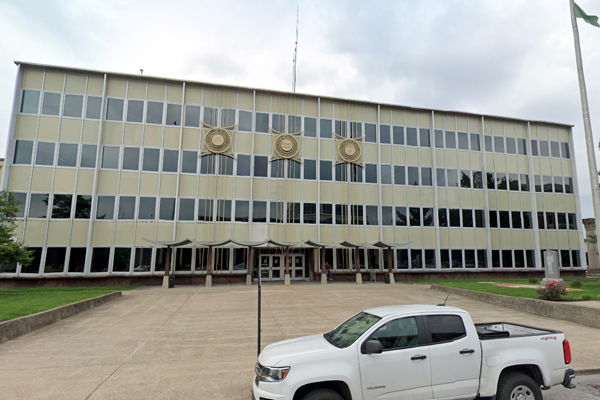 Pauly Jail Building Company self-performs the installation of all detention equipment for every project and is signatory with the International Union of Ironworkers.
Partners that were a part of this project:

- Global Security Glazing for Security Glass
- Kane Innovations, Inc. (Kane Detention) for Security Mesh
- Norix for Detention Accessories

- R.R. Brink Locking Systems, Inc. for Detention Hardware
- Titan Steel Door for Security Hollow Metal