Scope: The Fulton County Jail Project includes the construction of a new detention facility and sheriff's office. The facility will be over 50,000 square feet and will include two hundred-and-eighteen (218) beds. The jail will also include space for staff and a new dispatch center.
Pauly Jail Building Company scope of work includes furnishing and installing: modular controls, security glazing, mesh, enclosures, padded cells, detention furnishings, hardware, security electronics, modular steel cells, hollow metal doors, hollow metal frames, and security ceilings.
Start Date: 11/2020
Completion Date: 9/7/2021
Pauly Jail Building Company Contract Amount: $5,737,000.00
Contractor: Weigand Construction | 7808 Honeywell Drive | Ft. Wayne, IN 46825 | (260) 490-7449 Phone
Construction Manager: Garmong Construction | 5988 N. Michigan Rd. | Indianapolis, IN 46228 | (317) 682-1001 Phone
Architect: Elevatus Architecture |111 E. Wayne Street, Suite 555 | Fort Wayne, IN 46802 | (260) 424-9080 Phone
Sheriff: Sheriff Christopher Sailors | 200 E. 8th Street | Rochester, IN 46975 | (574) 223-2819 Phone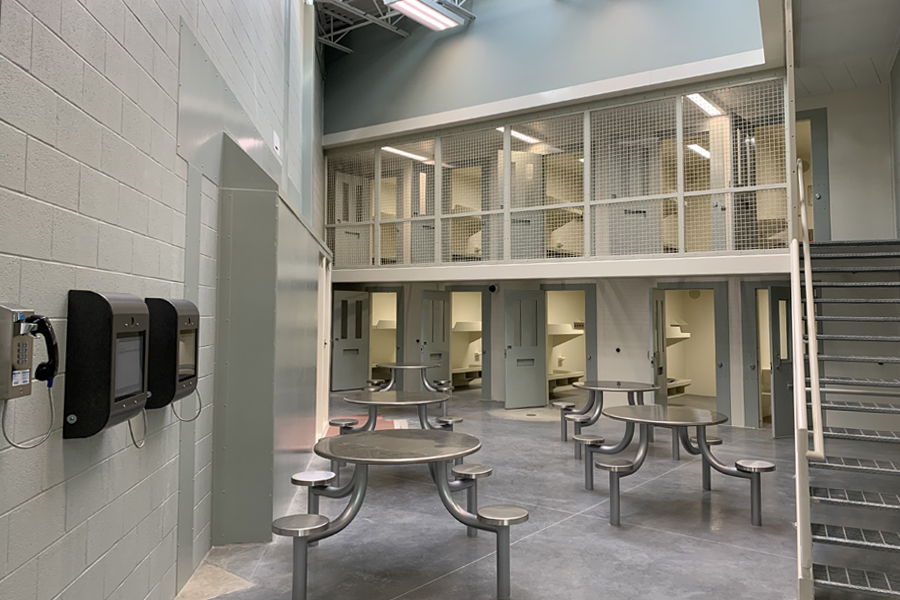 Pauly Jail Building Company self-performs the installation of all detention equipment for every project and is signatory with the International Union of Ironworkers.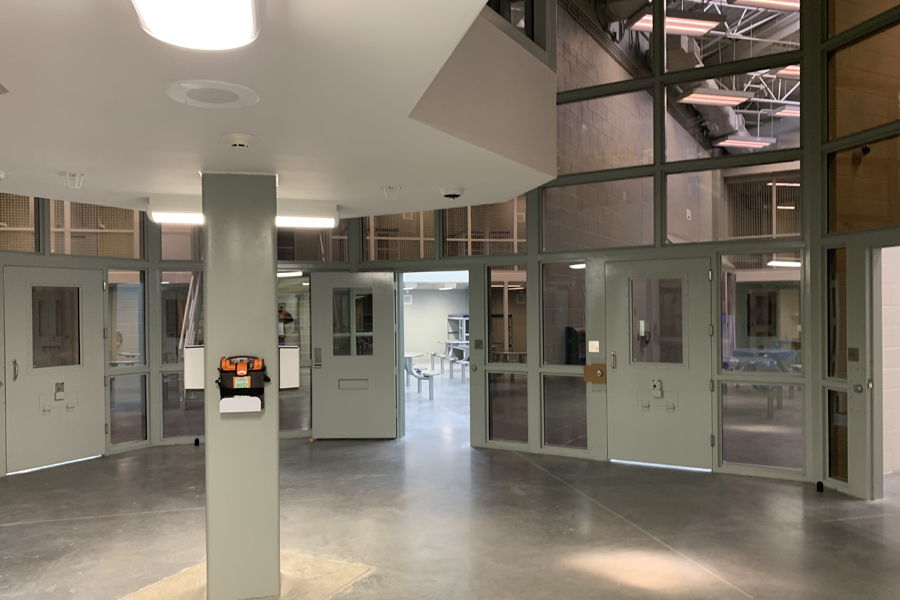 Partners that are a part of this project:
- Accurate Controls, Inc. for Modular Controls
- Global Security Glazing for Security Glazing
- Kane Innovations, Inc. (Kane Detention) for Security Mesh & Enclosures
- Marathon Engineering Corporation for Padded Cells
- Modern Detention Equipment for Detention Furnishings
- Norix Group for Detention Equipment
- RR Brink Locking Systems, Inc. for Security Hardware
- Security Automation Systems for Security Electronics
- SteelCell of North America, Inc. for Modular Steel Cells
- Titan Steel Door for Security Hollow Metal & Security Ceilings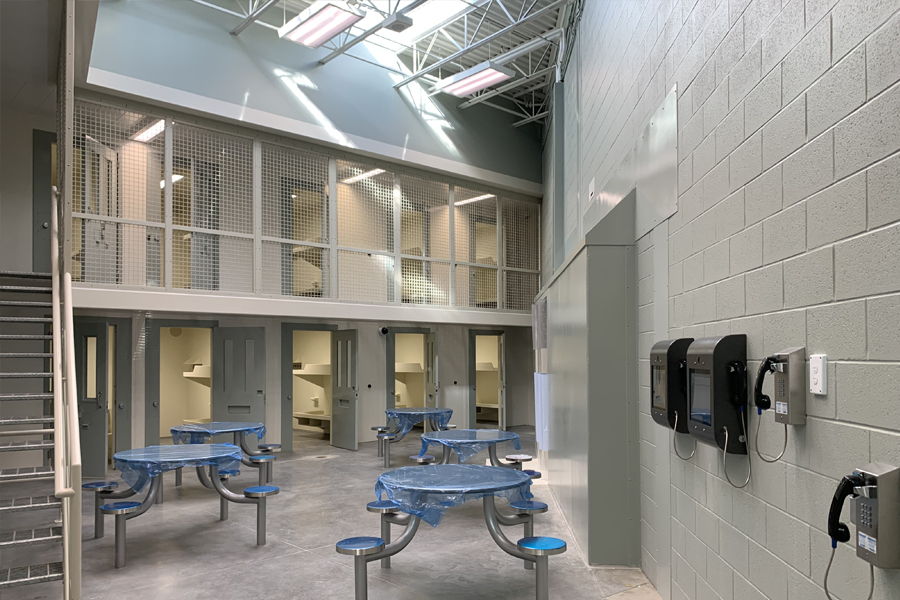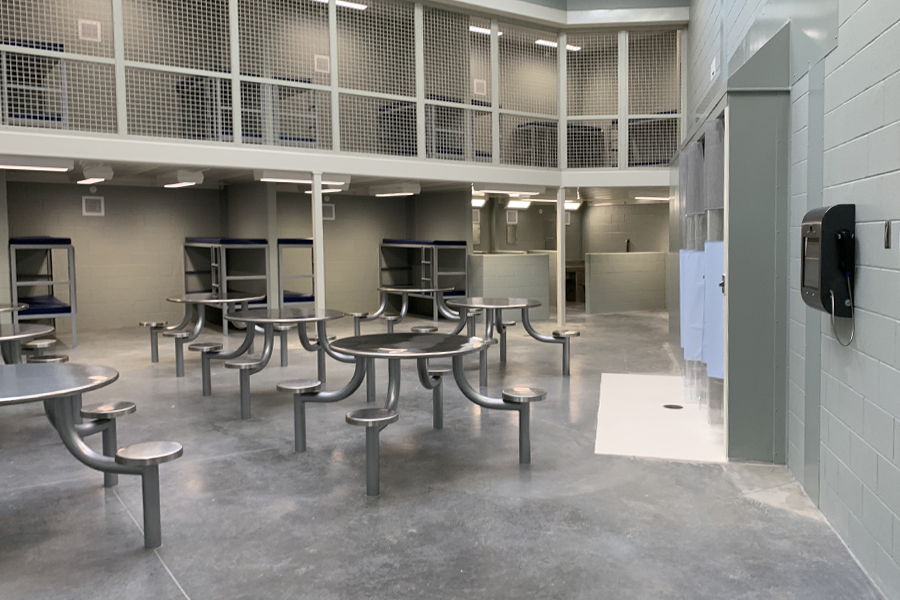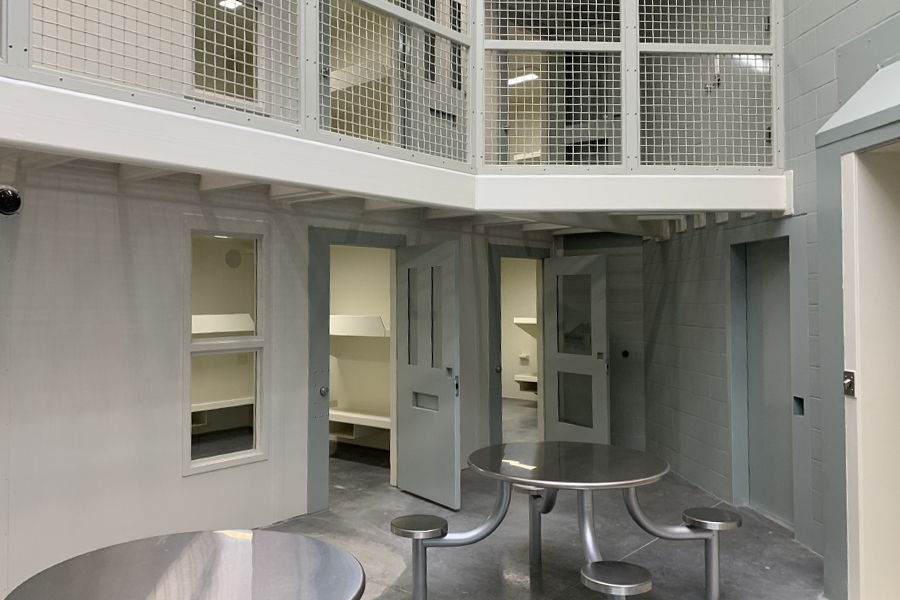 Photos of This Project While Under Construction