Scope: The Henry County Jail Project is moving forward to replace the 40-year-old facility located in New Castle, Indiana. The facility that had been built decades ago was in poor condition, potentially leaving the county liable regarding poor conditions for inmates. The new, 56,591-square-foot facility will accommodate (246) beds for inmates.
Pauly Jail Building Company scope of work includes furnishing and installing: modular steel cells, security hollow metal, security ceilings, detention furnishings, security glazing, detention furnishings, modular controls, and security mesh.
Start Date: 10/26/2020
Completion Date: 3/30/2022
Overall Construction Cost: $25,900,000.00
Pauly Jail Building Company Contract Amount: $6,292,000.00
Construction Manager: Weigand Construction Co., Inc. | 7808 Honeywell Drive | Fort Wayne, IN 46825
Architect: Elevatus Architecture | 111 E. Wayne Street, Suite 555 | Fort Wayne, IN 46802
Sheriff: Sheriff Richard A McCorkle | 112 S Main Street | New Castle, IN 47362 | (765) 521-3745 Phone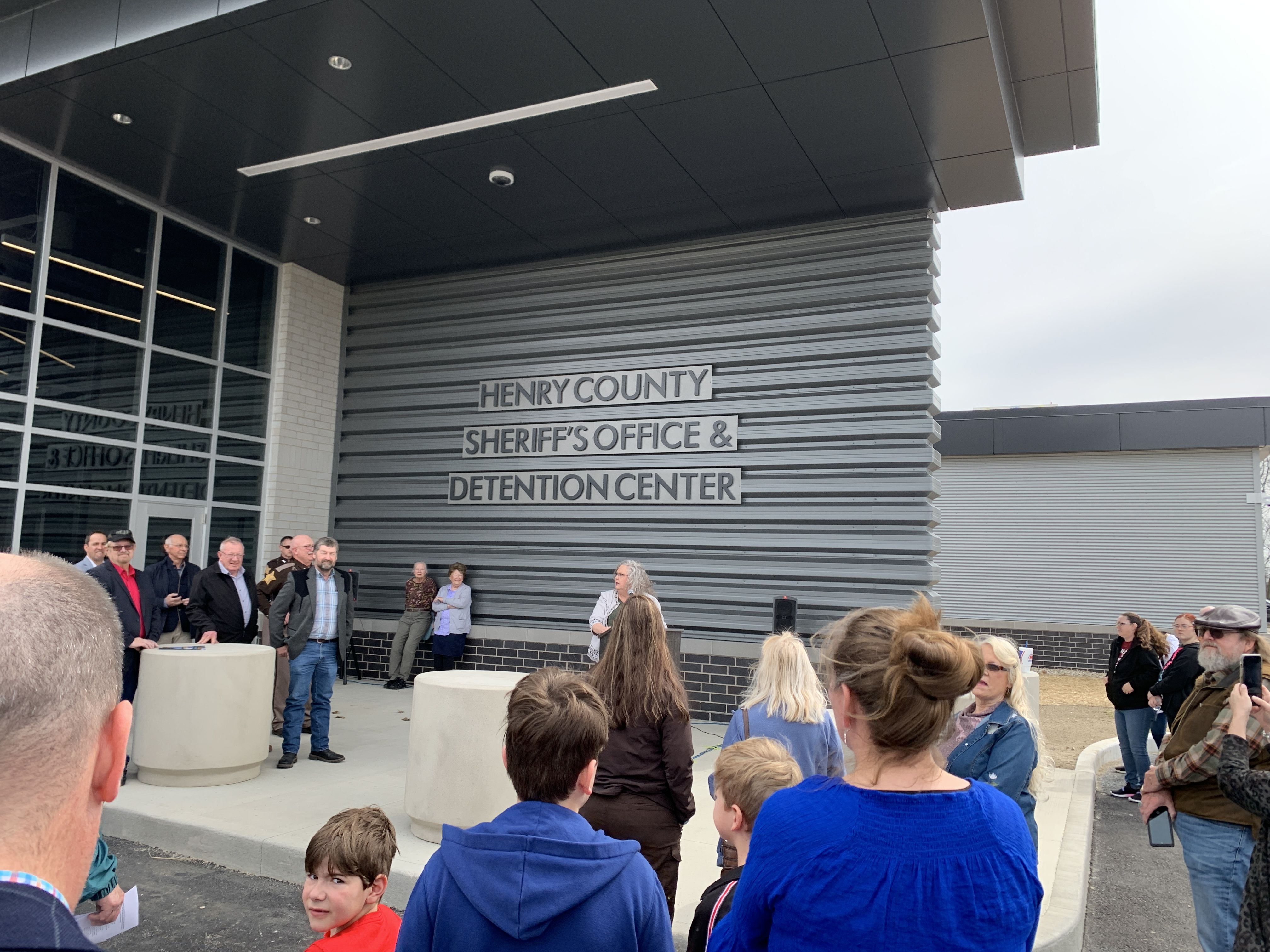 Pauly Jail Building Company self-performs the installation of all detention equipment for every project and is signatory with the International Union of Ironworkers.
Partners that are a part of this project:

- Titan Steel Door for Security Hollow Metal & Security Ceilings
- SteelCell of North America for Modular Steel Cells
- RR Brink Locking Systems, Inc. for Security Hardware
- Global Security Glazing for Security Glazing
- Modern Detention Equipment for Detention Furnishings
- Norix for Detention Furnishings
- Accurate Controls, Inc. for Modular Controls
- Kane Innovations, Inc. (Kane Detention) for Security Mesh