Scope: The McLean County Law & Justice Center Project is a 80,000-square foot expansion of the McLean County Jail. The jail will have two hundred and twenty-five (225) beds, a new unit for mentally ill inmates, a cell block for female inmates, and additional housing space. This project utilized the rear chase modular controls security electronics approach to reduce security electronics infrastructure costs and reduce installation schedule.
Pauly Jail Building Company scope of work included furnishing and installing one hundred and sixty (160) modular cells and shower units for this project in a three (3) week time period. This project includes special mental housing cells with normalized furniture and pre-finished wood grain security doors. This project also included a complete security electronics upgrade to the existing facility.
Phase 1 Start Date: 05/10/2017
Phase 1 Completion Date: November 2018
Phase 2 Completion Date: July 2019
Overall Construction Cost: $39,000,000.00
Pauly Jail Building Company Contract Amount: $9,322,884.00
Construction Manager: River City Construction, LLC | 101 Hoffer Lane | East Peoria, IL 61611 | (309) 694-3120 Phone | Contact: Matt Brown, Project Manager
Architect: Farnsworth Group Inc. | 200 West College Ave., Suite 201 | Normal, IL 61761 | (309) 663-8436 Phone
Sheriff: Sheriff Jon Sandage | 104 W. Front St. | Bloomington, IL 61701 | (309) 888-5034 Phone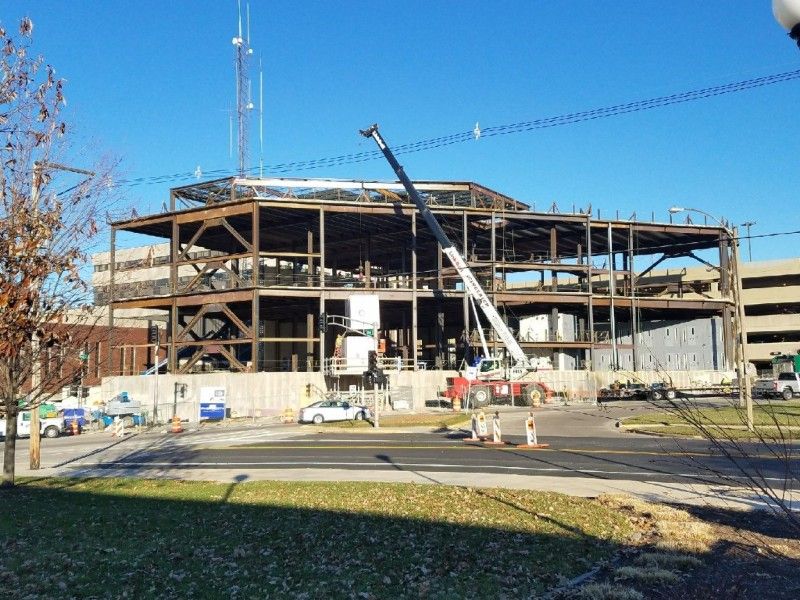 Pauly Jail Building Company self-performs the installation of all detention equipment for every project and is signatory with the International Union of Ironworkers.
Partners that were a part of this project:

- Accurate Controls, Inc. for Security Electronics

- Global Security Glazing for Security Glass

- Hope's Windows, Inc. for Security Windows

- Kane Innovations, Inc. (Kane Detention) for Security Mesh

- Norix Group Inc. for Detention Furniture & Equipment

- RR Brink Locking Systems, Inc. for Detention Hardware & Locks
- SteelCell of North America, Inc. for Prefabricated Steel Detention Cells