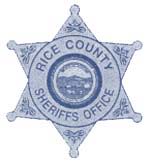 Regarding the Adult Detention Facility
"…As an administrator I must tell you I found great peace of mind in dealing with a company which has been in existence for over 100 years. I was very impressed with the seemingly unlimited knowledge your site installers demonstrated when installing our security hardware. At no time did I ever feel there was anything but the county's best interest being looked after. They were courteous, professional, helpful and very personable to work with.
This component of the construction of our new adult detention facility went very well and I have great confidence in it. I would highly recommend your company to any organization considering upgrading or construction of a detention facility. Thank you for your hard work and high professional standards. The citizens of Rice County, Kansas have truly gotten a good value through your company."
Steve Bundy
Rice County Sheriff