Scope: The Saginaw County Sheriff's Office Design Assist Project includes the construction of an 89,000-square-foot, three-story building with space for the Sheriff Administrative Offices. The project includes demolition of the existing jail facility, and the new inmate housing will accommodate five hundred and eleven (511) beds. The facility is designed to minimize operational costs and maximize flexibility to manage current and future inmate population.
Pauly Jail Building Company scope of work included furnishing and installing: modular steel cells, detention hollow metal doors, detention hollow metal frames, security hardware, locking devices, security glass, security glazing, security electronics, detention furnishings, and detention accessories.
Start Date: 7/2018
Completion Date: 3/2020
Overall Construction Cost: $35,800,000.00
Pauly Jail Building Company Contract Amount: $9,930,000.00
Construction Manager: Spence Brothers | 203 S. Washington Ave., Suite 360| Saginaw, MI 48607 | (989) 752-0400 Phone | Contact: Dave Myers, Superintendent | Contact: Ben Wilson, Project Manager
Architect: Goldberg Group Architects, PC | 520 Francis Street, Suite 200C | St. Joseph, MO 64501 | (816) 233-9300 Phone
Sheriff: Sheriff William L. Federspiel | 618 Cass Street | Saginaw, MI 48602| (989) 790-5456 Phone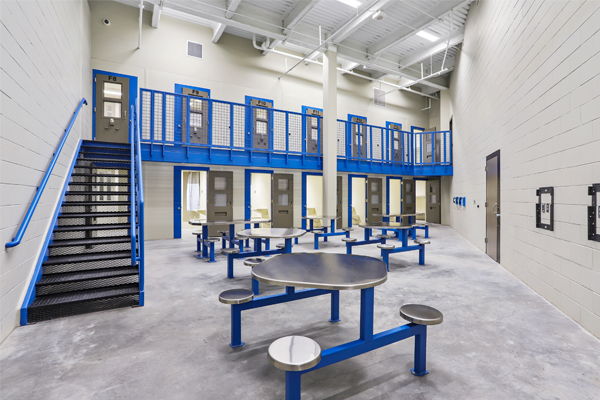 Pauly Jail Building Company self-performs the installation of all detention equipment for every project and is signatory with the International Union of Ironworkers.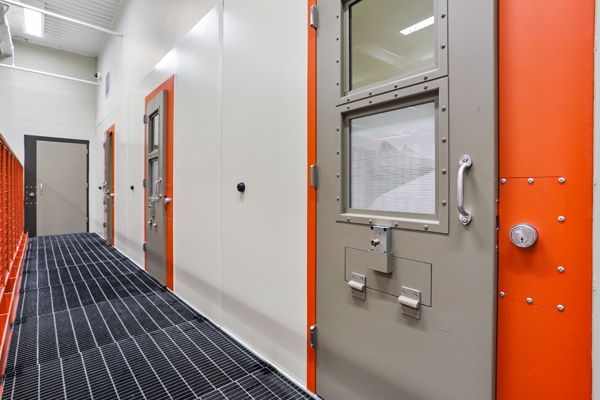 Partners that were a part of this project:
- Accurate Controls, Inc. for Security Electronics
- Global Security Glazing for Security Glass
- Kane Innovations, Inc. (Kane Detention) for Security Screens
- RR Brink Locking Systems, Inc. for Detention Hardware & Locks
- SteelCell of North America, Inc. for Prefabricated Modular Steel Cells
- Titan Steel Door for Security Hollow Metal
Letter of Recommendation