Scope: The South Carolina SVP Mental Health Facility Project consisted of renovations of existing facilities and new construction of additional facilities. The facility houses sexually violent predators. The facility consists of two hundred and fifty (250) beds, a central control area, special program needs, multi-purpose rooms, medical area, resident admissions, staff/administrative offices, visitor area, screening area, armory, laundry, and storage.
Start Date: 06/01/2017
Completion Date: 06/01/2018
Overall Construction Cost: $45,000,000.00
Pauly Jail Building Company Contract Amount: $3,628,000.00
Construction Manager: New South Construction Co., Inc. | 1180 West Peachtree St., Suite 700 | Atlanta, GA 30309 | (404) 443-4000 Phone
Architect: Wakefield Beasley & Associates | 5155 Peachtree Parkway, Building 300, Suite 3320 | Norcross, GA 30092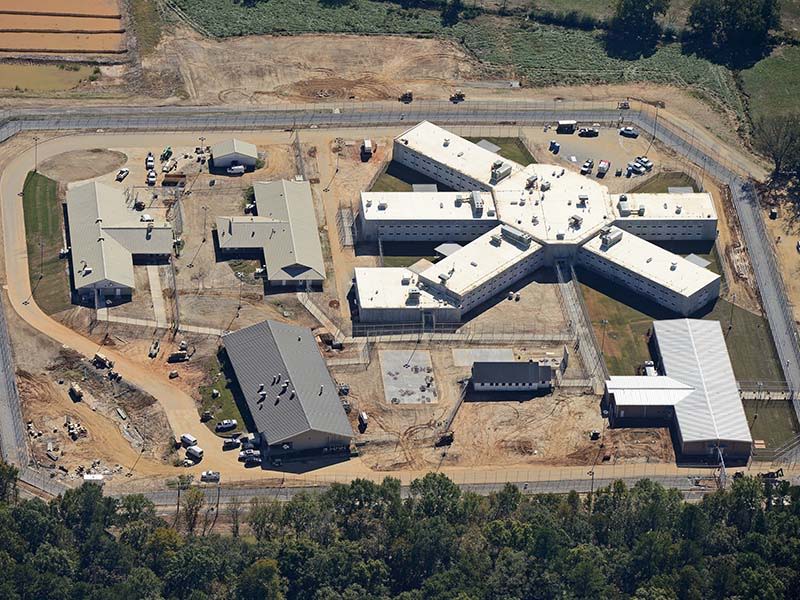 Pauly Jail Building Company self-performs the installation of all detention equipment for every project and is signatory with the International Union of Ironworkers.
Partners that were a part of this project:

- Accurate Controls, Inc. for Security Electronics

- Global Security Glazing for Security Glass

- Hope's Windows, Inc. for Cell Windows

- Kane Innovations, Inc. (Kane Detention) for Security Mesh & Screens

- RR Brink Locking Systems, Inc. for Detention Hardware
- Titan Steel Door for Security Hollow Metal