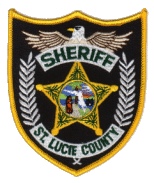 Regarding the addition to the St. Lucie County Jail
"Having been personally involved in the project management of over 3,200 secure jail beds in the state of Florida, this project, by far, is rated as the most pleasurable. From the conceptual phase through the final construction, representatives of your company were always available to answer questions and respond to concerns before they became issues.
Working with the Pauly Jail Building Company on this project has been outstanding. The attention to detail, craftsmanship, and above all, customer service and support are surpassed by none.
In conclusion, I highly recommend your firm to any organization that is considering a retrofit or new construction project. Thank you for your diligence, hard work, and the exceptional service you have provided to the citizens of St. Lucie County."
Major F. Patrick Tighe
St. Lucie County Sheriff's Office