Scope: The Van Buren County Jail Addition and Renovation Project included over 18,000 total square feet in both new construction and renovations. Some new features to the facility include an updated booking and holding area, additional cells, updated security equipment, as well as other upgrades.
Pauly Jail Building Company scope of work included furnishing and installing: detention windows, security glass, detention equipment, and security hardware.
Start Date: 3/6/2017
Completion Date: 3/22/2018
Overall Construction Cost: $5,317,000.00
Pauly Jail Building Company Contract Amount: $422,000.00
Construction Manager: Miller-Davis Company | 1029 Portage Street | Kalamazoo, MI 49001 | (269) 345-3561
Security Architect: DLZ Michigan, Inc. | 505 Pleasant Street | St. Joseph, MI 49085 | (269) 281-0744
Sheriff: Sheriff Daniel Abbott | 205 South Kalamazoo Street | Paw Paw, Michigan 49079 | (269) 657 -2006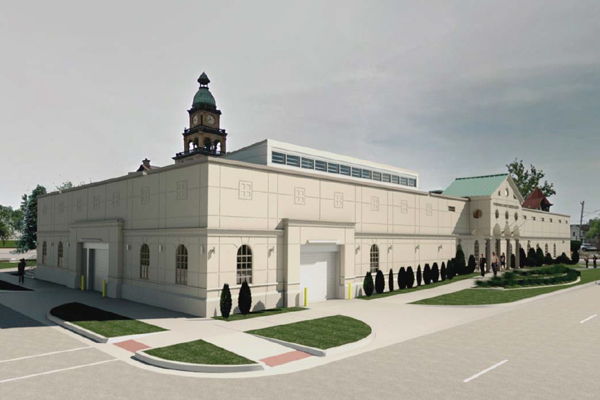 Pauly Jail Building Company self-performs the installation of all detention equipment for every project and is signatory with the International Union of Ironworkers.
Partners that were a part of this project:

- Hope's Windows, Inc. for Detention Windows

- Global Security Glazing for Security Glass
- Norix Group, Inc. for Detention Equipment

- RR Brink Locking Systems, Inc. for Security Hardware
Letter of Recommendation