Scope: The Washington County Jail Additions & Renovation included adding two hundred-and-four (204) beds, a control room, sally port, and additional multipurpose rooms. The work on the facility was completed in 2014, and the work was completed within the $9.3 million budget.

Pauly Jail Building Company scope of work included furnishing and installing: security glazing, security ceiling, security mesh, detention equipment, security hardware, security hollow metal, and exterior windows.
Start Date: 6/27/2013
Completion Date: 7/10/2014
Overall Construction Budget: $9,300,000.00
Pauly Jail Building Company Contract Amount: $835,206.00
Construction Manager: Krempp Construction, Inc. | 215 Main Street | Jasper, IN 47546 | (812) 482-6838 Phone
Security Architect: RQAW Corporation | 8770 North Street | Fishers, IN 46038 | (317) 588-1798 Phone
Sheriff's Office: 801 S Jackson St. | Salem, IN 47167 | (812) 883-5999 Phone
Pauly Jail Building Company self-performs the installation of all detention equipment for every project and is signatory with the International Ironworkers.

Partners that were a part of this project:
- Global Security Glazing for Security Glazing
- Kane Innovations, Inc. (Kane Detention) for Security Ceiling & Security Mesh
- Modern Detention Equipment for Security Mesh & Security Misc. Steel
- Norix Group, Inc. for Detention Equipment
- RR Brink Locking Systems, Inc. for Security Hardware
- SteelCell of North America, Inc. for Security Hollow Metal & Security Glazing
- Willoughby Industries for Security Hollow Metal & Exterior Windows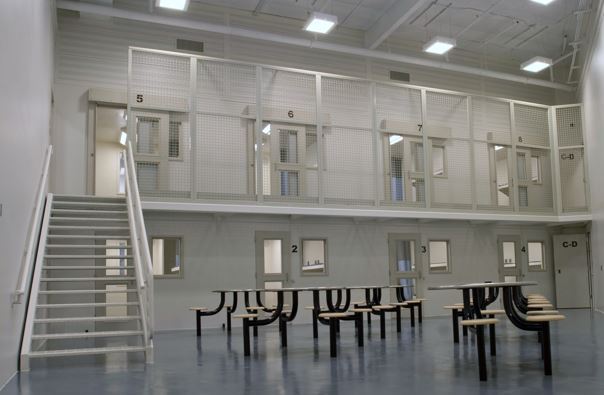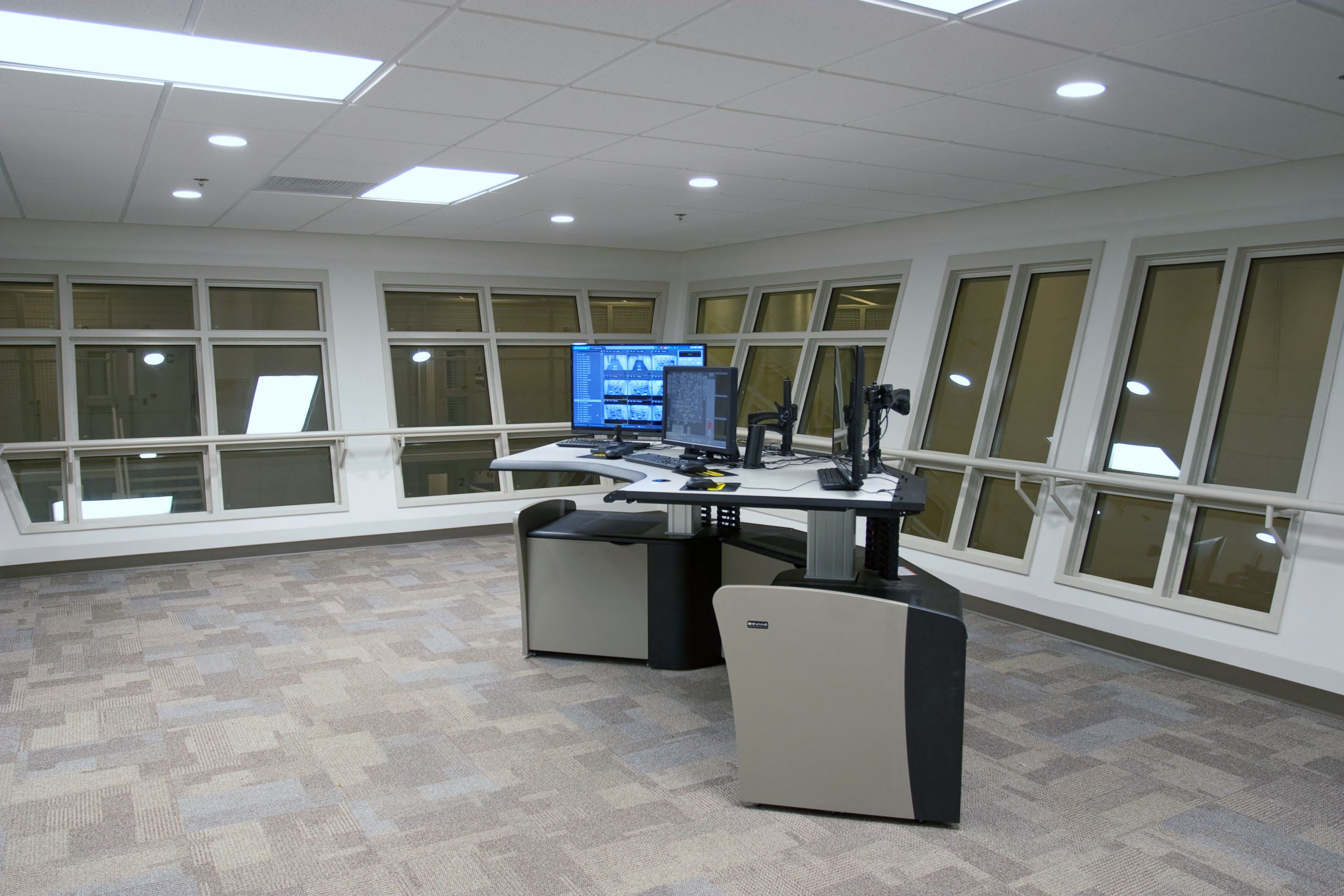 Photos While Under Construction